Season's in full swing today. My Big Ten is gettin' small. My Badgers just got royally hosed out in Tempe tonight in the most inexplicable fashion I've yet seen-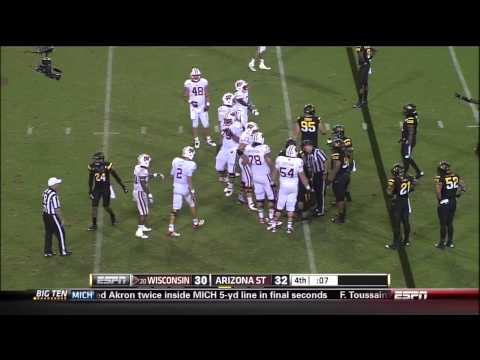 Stave was down. Photo shows the knee. Doesn't matter. He can yield right there. Idea was to center the ball for a winning fieldgoal while having the team about where they'd need to be in order to line up and spike the ball.
Good play with plenty of time. Simply beyond the acumen of the referee crew.
Again.:bang:
Shades of the 2012 Rose Bowl against the fcukin' Ducks.