Hi guys,
Just thought I would put up some pics of my 1/400 Hms Hood. She is my first attempt at a bigger kit.
She is nearly finished, but when moving house my girlfriend dropped her and damaged the main mast and compass platform.
I'm my own biggest critic and am aware of my lazy painting but I welcome constructive criticism.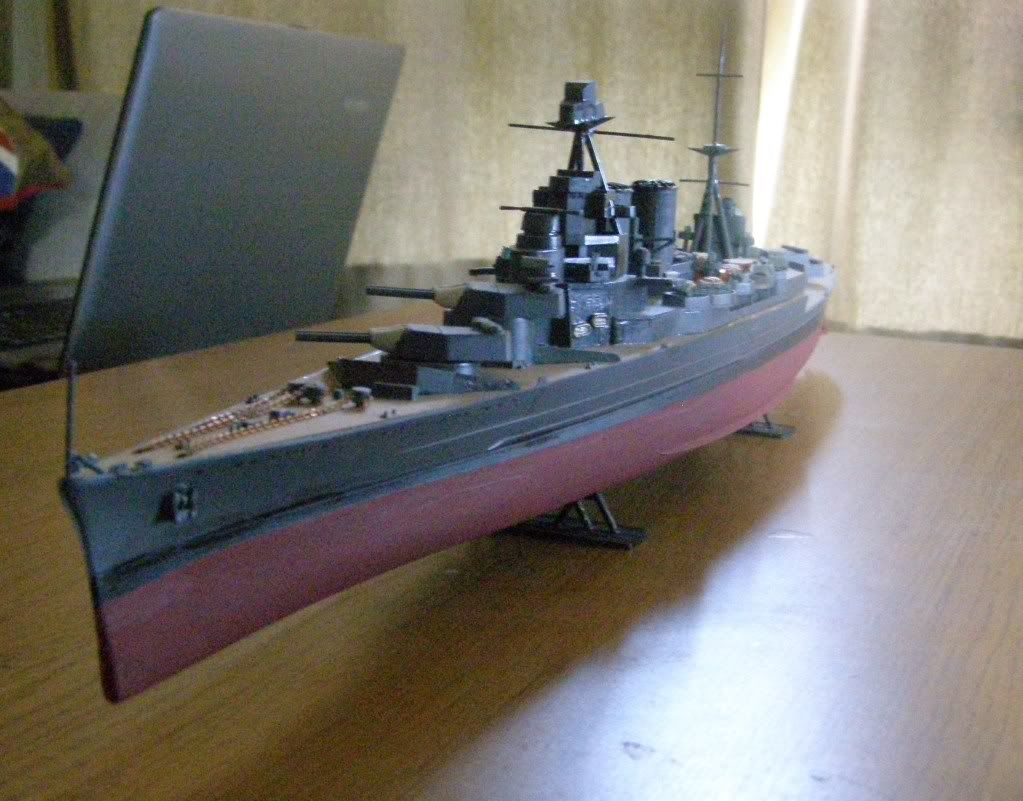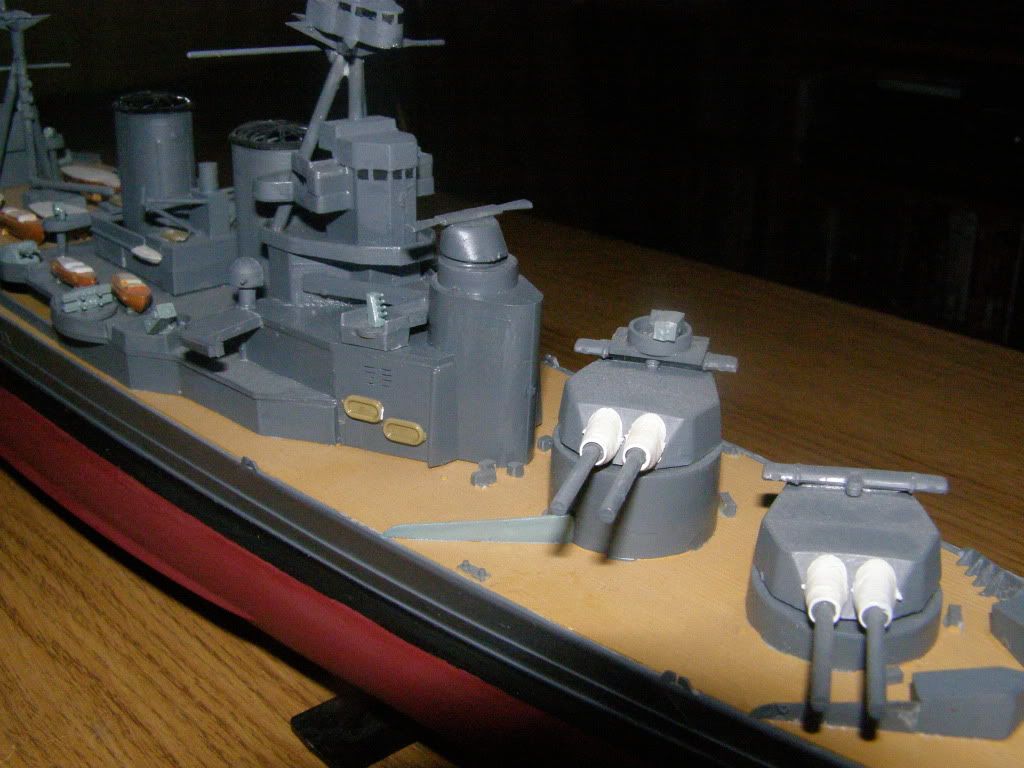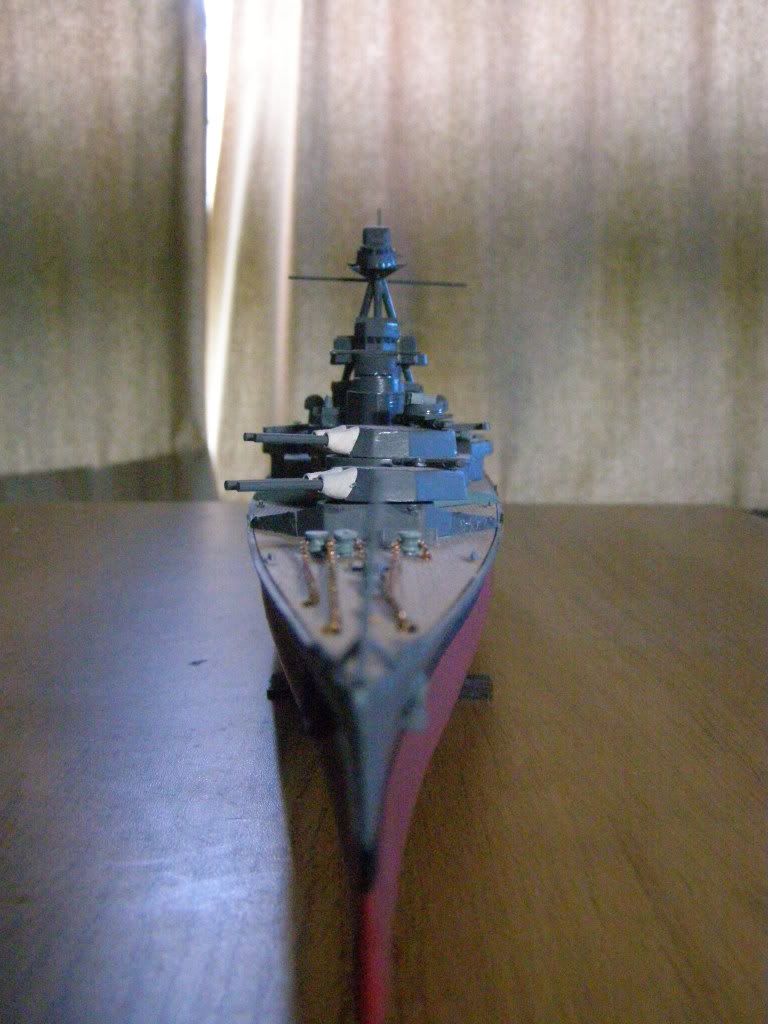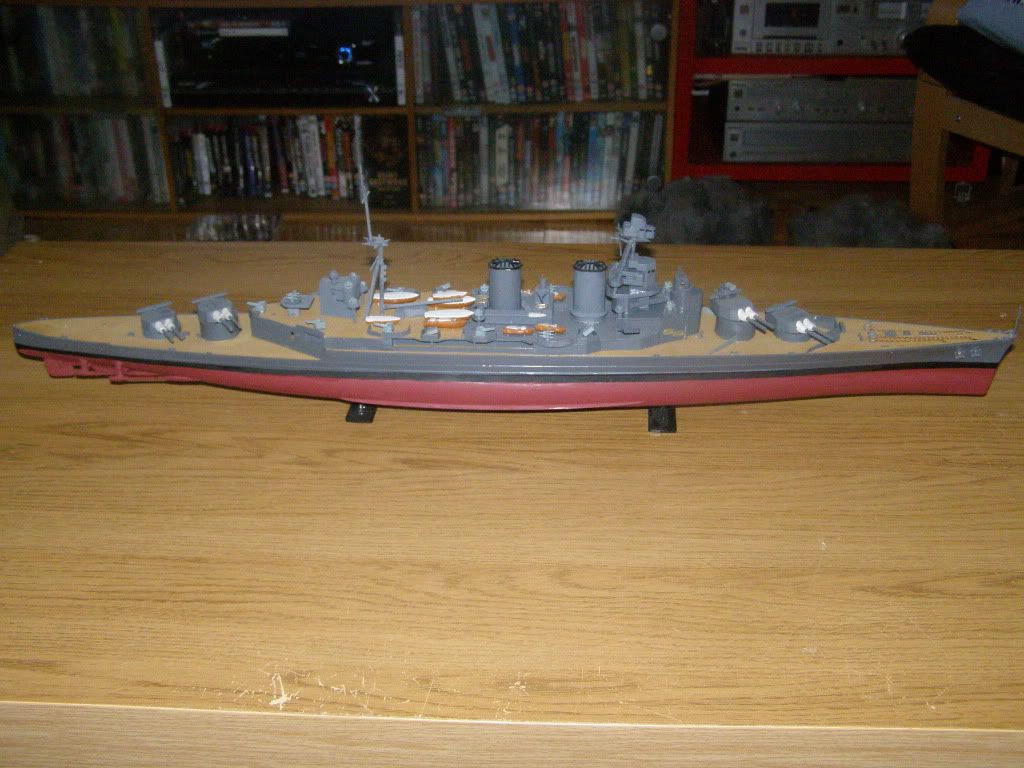 Just a few of my other kits,
My 1/1220 Bismark, Gneisenau, Duke of york and Iowa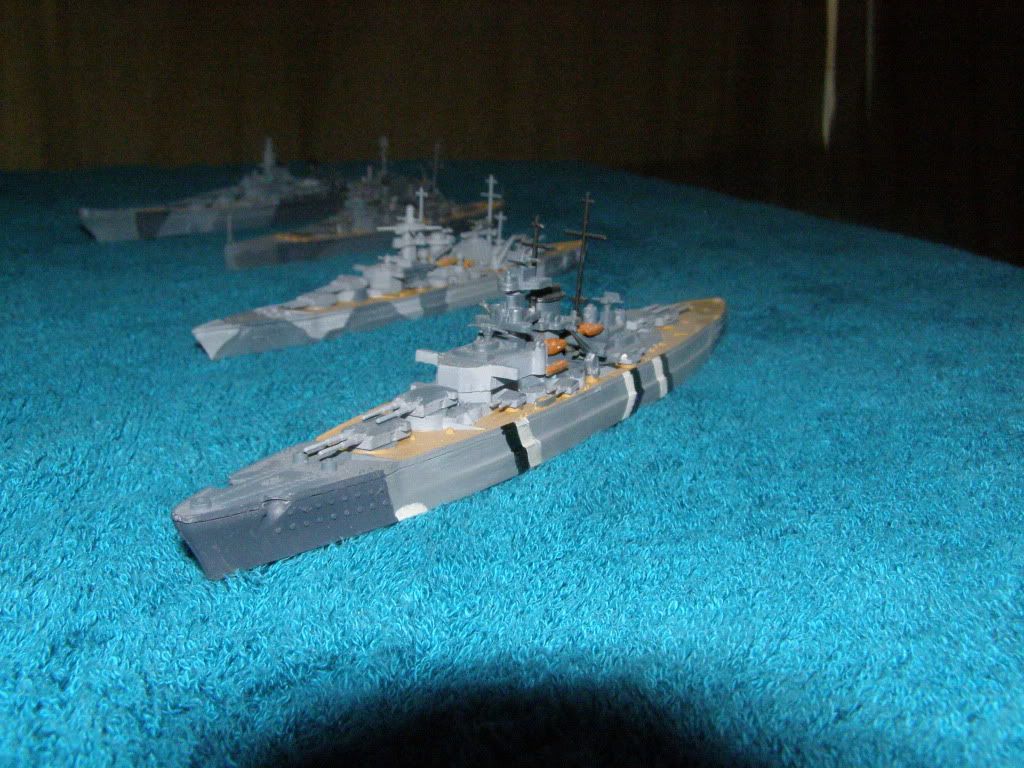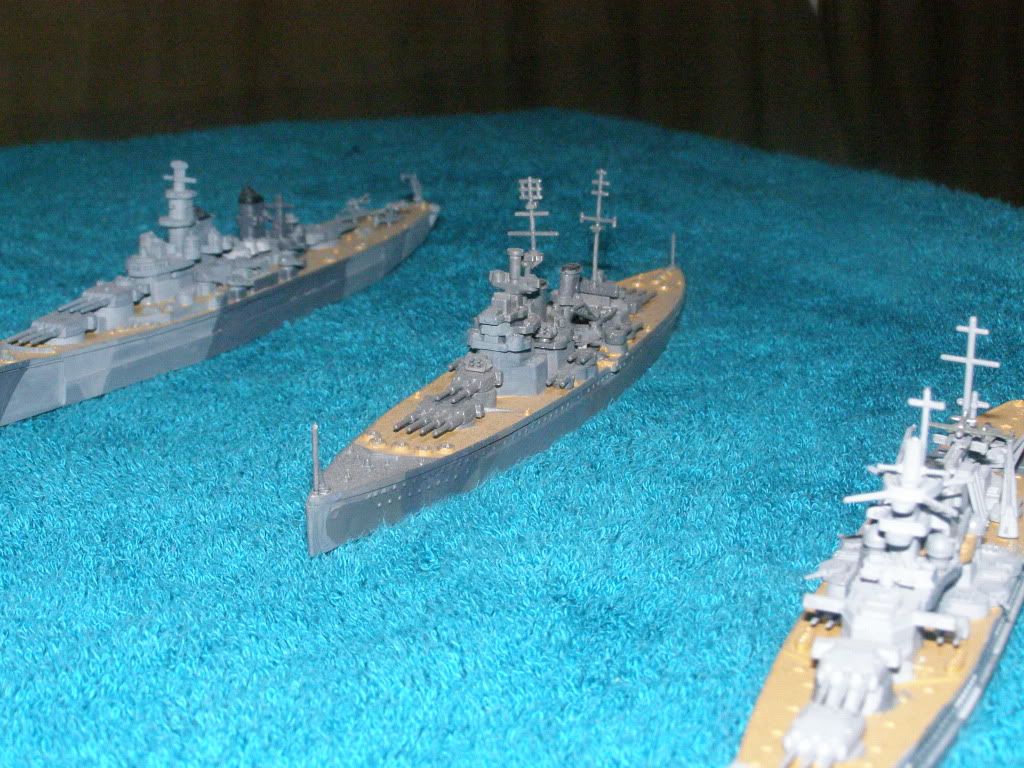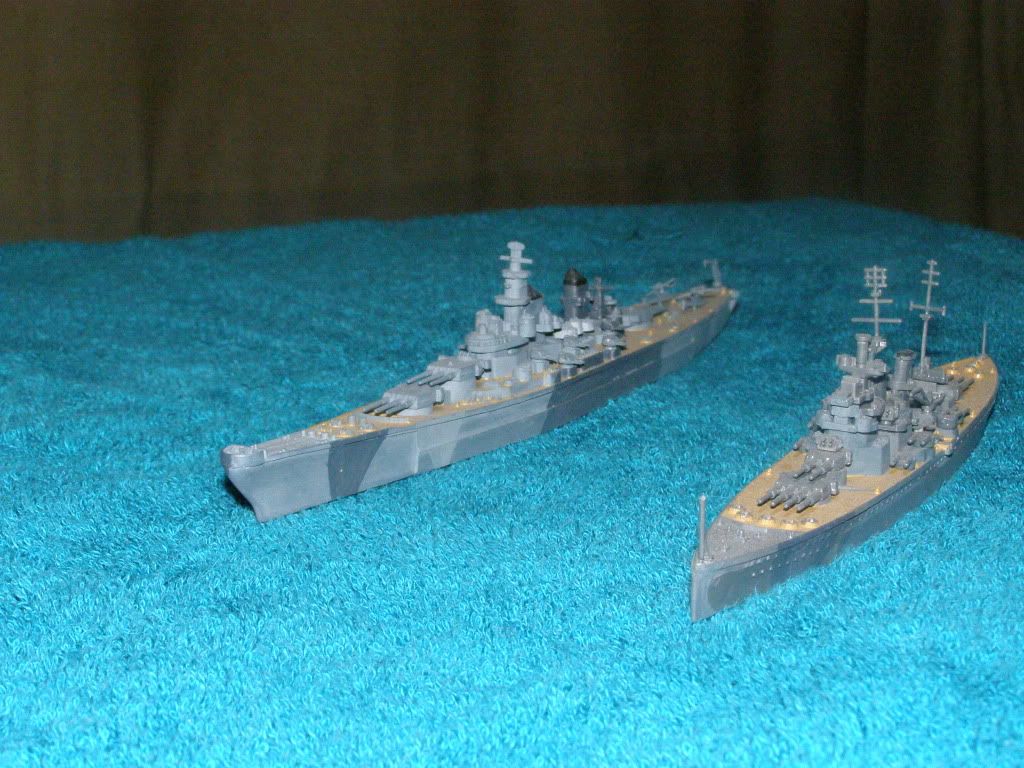 Thanks for looking folks.
Kieran.