'Dead bodies at Wuhan lab': Donald Trump's explosive revelation | The Australian | Sept 20 2021
Article refers to excerpts from Sharri's documentary which is on pay per view. She's of the opinion something happened at WIV.
The database went offline Sept 12 2019. 22,000 viruses they were working on were in there. We never got a copy. What's interesting is what happened at WIV after.
WIV went into a communications blackout for the next two weeks. No cell phone activity detectable at the lab.
The Australian can also reveal that the Wuhan Institute of ­Virology purchased a coronavirus testing PCR machine on November 6, 2019 in a spending spree that also involved beefing up its security, replacing its air-ventilation system and buying a new air medical waste incinerator. The spending spree kicked off on September 12, 2019 – the very same day that the ­institute deleted its virus database containing the genetic sequences of 22,000 coronaviruses.

The PCR purchase is contained in tender documents that were virtually expunged from the internet and recovered by cyber security firm Internet 2.0 and China analyst Luke McWilliams during an investigation for the book What Really Happened in Wuhan, the basis for the documentary.

Also on September 12, the day the institute pulled its virus database offline, it put out a tender for security services worth about $US 128,000.

On October 18, the Wuhan Institute of Virology put out a tender for a security-monitoring system. Ultimately, it spent more than half a million dollars on new security.

John Ratcliffe, who oversaw 18 agencies in his role as US director of national intelligence from 2020-21, described the PCR purchase as "highly significant" and said it was "another compelling piece of evidence" indicating the virus leaked from the institute.

Now why would they do that if as it was stated they took the database offline because of hacking attempts.
Trying to be extra safe or there was a problem the CCP was trying to deal with.
This is in September. Months before any pandemic.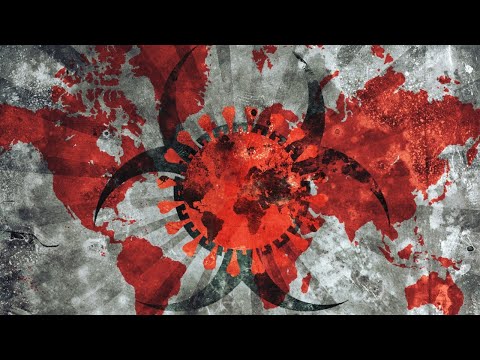 Trump says he was told Body bags outside WIV (!) He was not able to verify this information.
Not the full answer to the question whether he saw evidence of a lab leak but he went on to say
"I think it was incompetence. I think it escaped from the lab through incompetence. And they also had some safety problems, as you know, at that lab."

Mr Trump said this scientist was patient "zero or patient something else, but that's one theory".

He said it was his strong opinion that Covid-19 originated in the Wuhan Institute of Virology.

"Some of the intelligence is classified and I can't talk about it but it most likely, and when I say most likely – like 95 per cent – came from the Wuhan lab," he said. "I don't know if they had bad thoughts or whether it was gross incompetence, but one way or the other it came out of Wuhan – it came from the Wuhan lab."