In the video below, HASC Chairman Mac Thornberry (R-TX) voices his concerns about readiness not being adequately addressed in Trump administration's budget request for NDAA-FY18.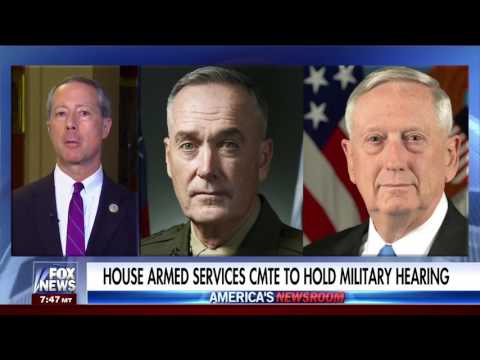 Thornberry has scheduled a HASC hearing at prime time tonight, 7:00pm EDT (23:00 GMT), Monday, June 12, 2017.
You should be able to watch that hearing live at the following link.
https://youtu.be/v52hmeoF9v8
Witnesses:
General Joseph Dunford
Chairman of the Joint Chiefs of Staff
The Honorable James N. Mattis
Secretary of Defense
Mr. David L. Norquist
Under Secretary of Defense (Comptroller) and Chief Financial Officer
Here is a link to the meeting notice:
https://armedservices.house.gov/legi...est-department