Helo Sling Load Pics
Couple of artistic pics showing the guns rigged for helo lift to start with.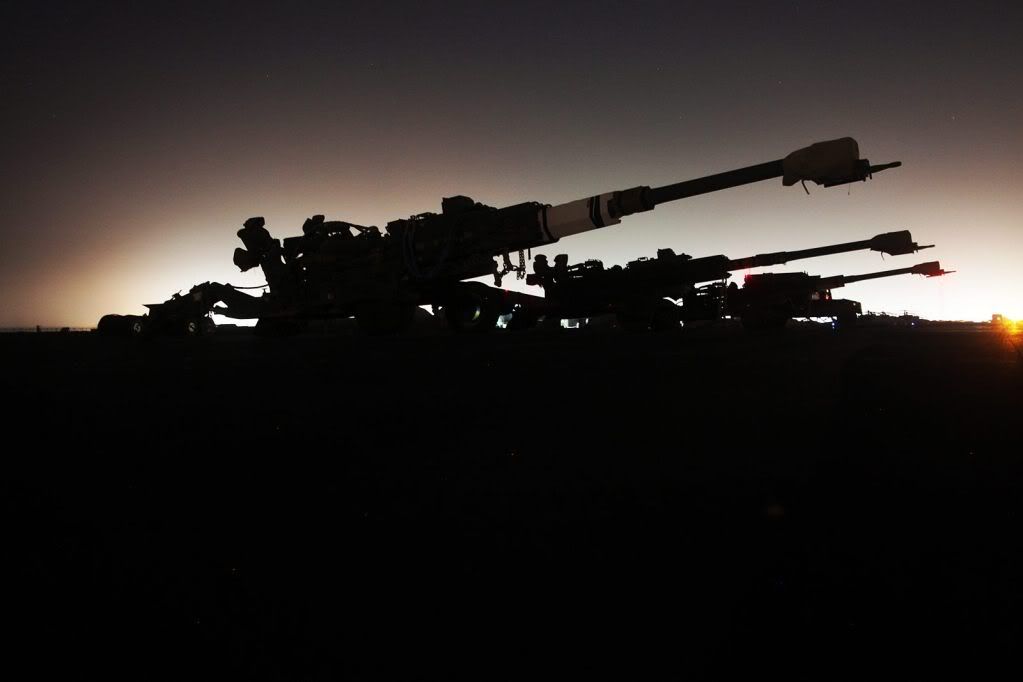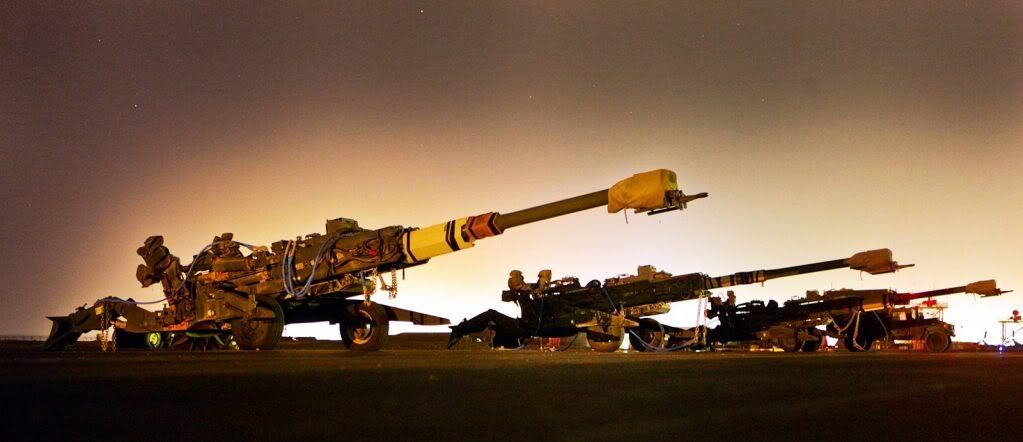 Getting ready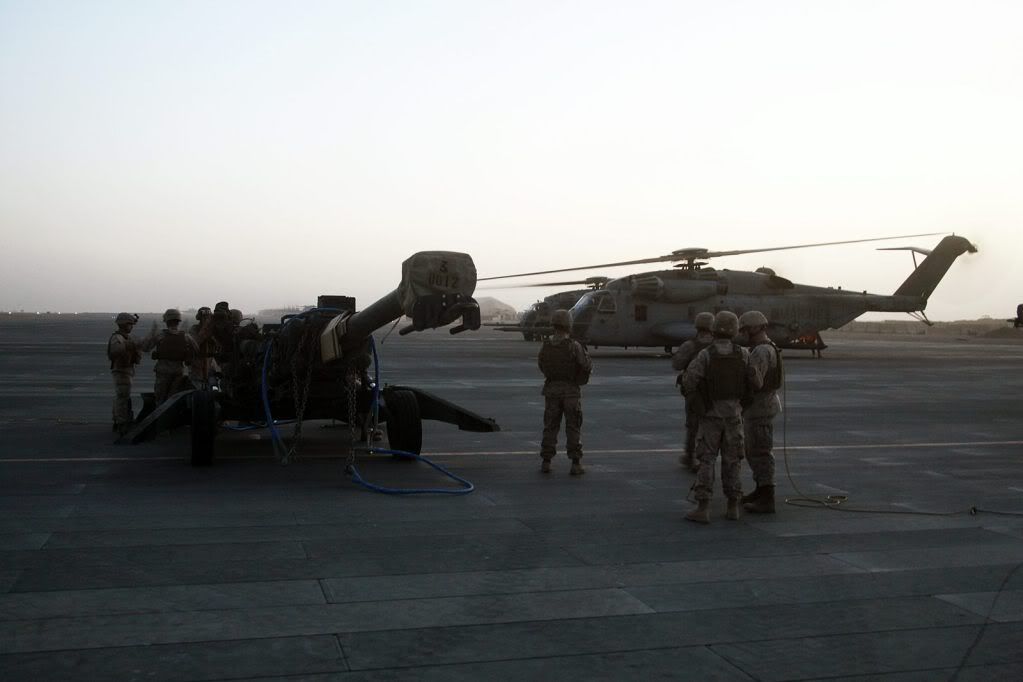 Take off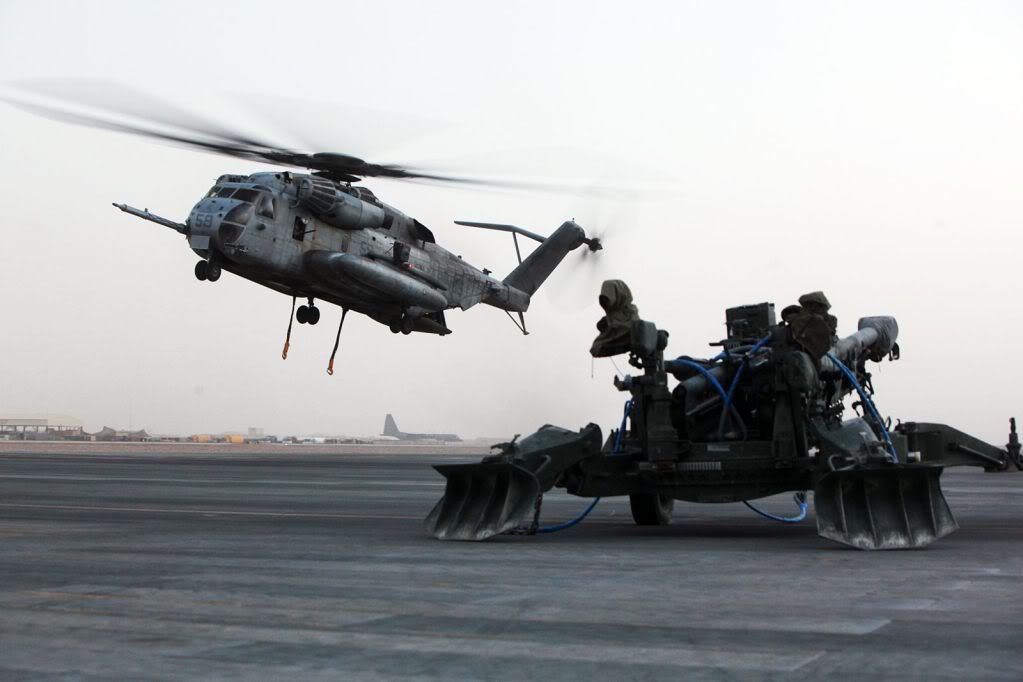 Hook Up team getting into position
Better ground all that nasty static electricity!!!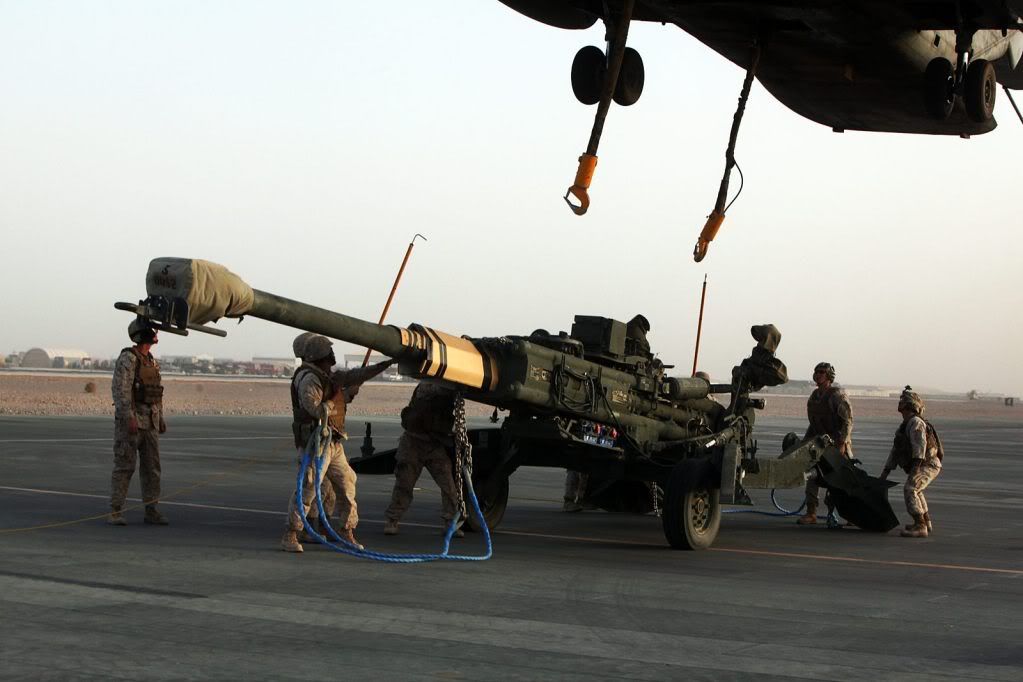 Hooking Up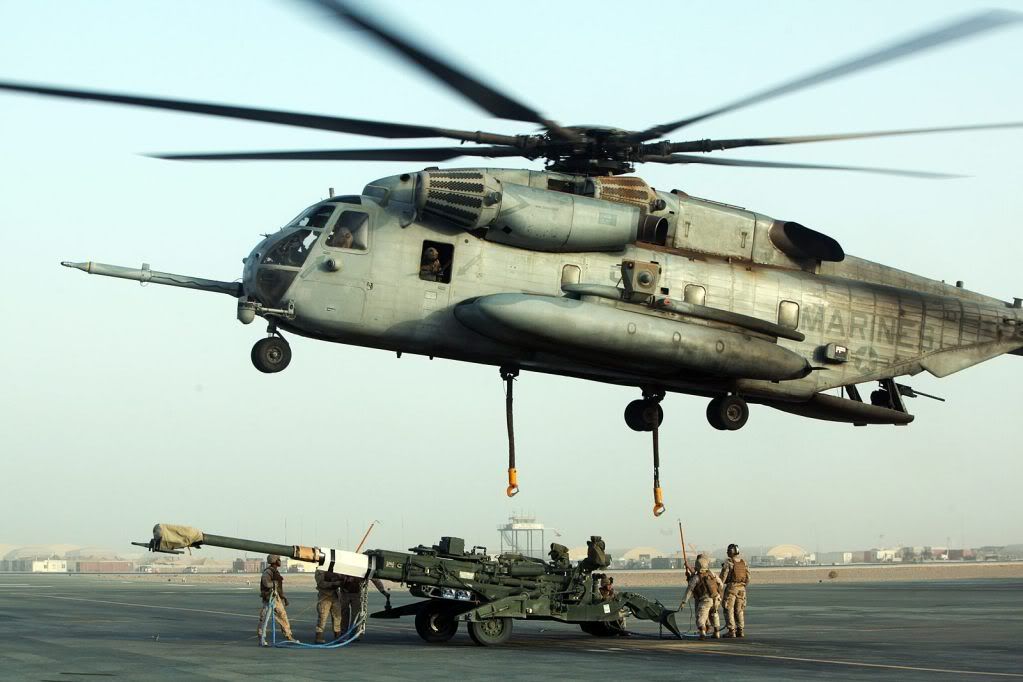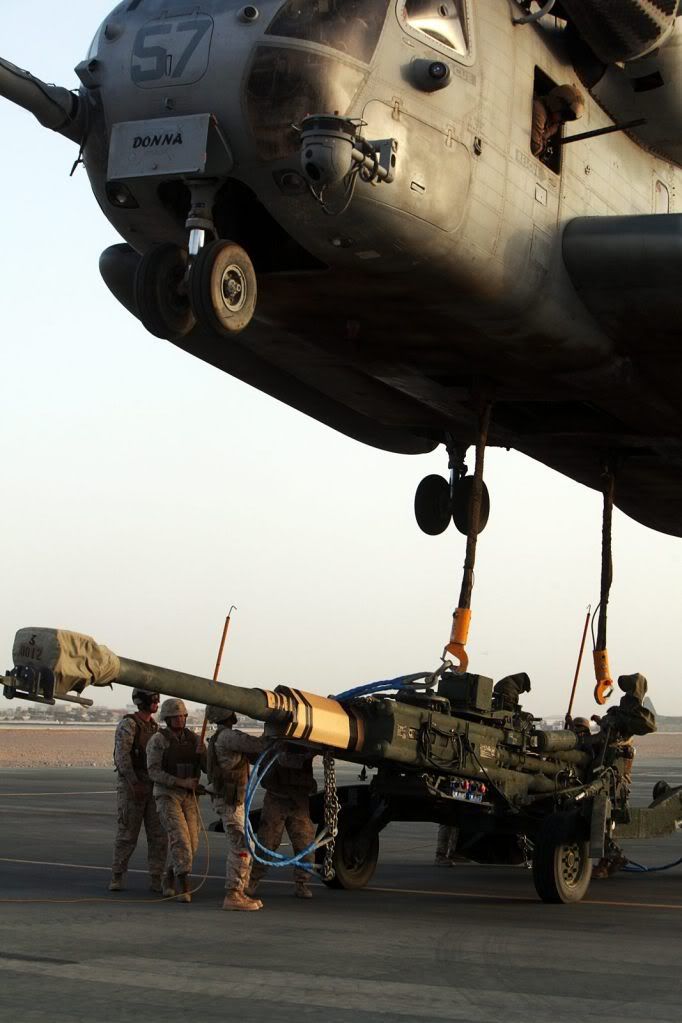 Hooked up and Lifting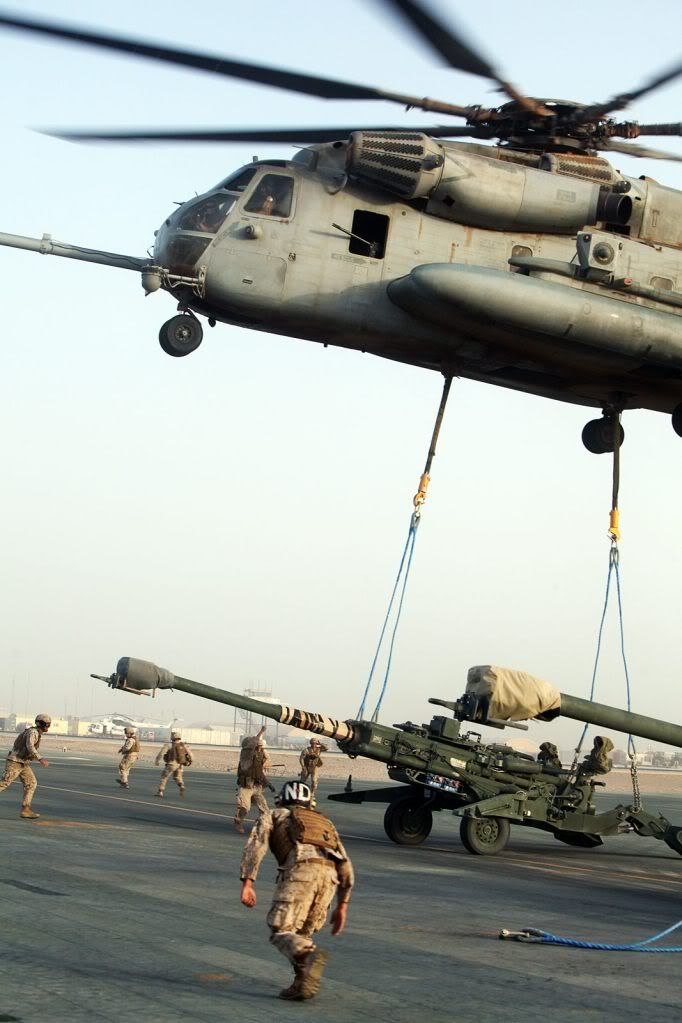 In the Air
And away it goes!!! Next one ready.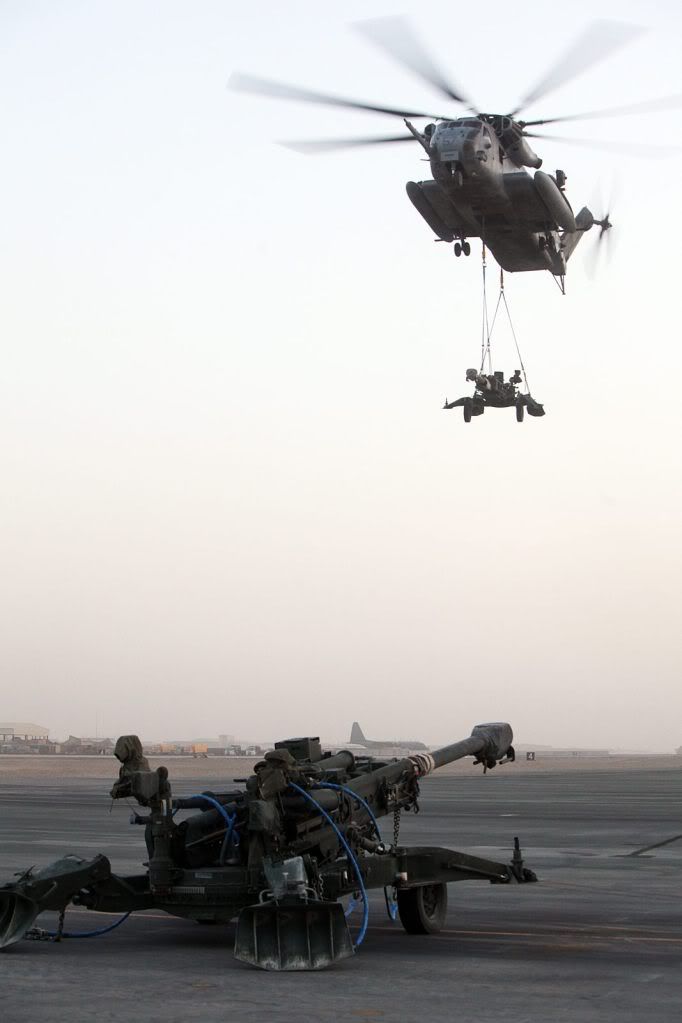 Regards
Arty