A paper for the Royal United Services Institute 'A Return to East of Suez? UK Military Deployment to the Gulf' says it's "undeclared policy":
'Just as the UK's withdrawal in 1971 created a security vacuum that drew the US, somewhat unwillingly, further into the affairs of the Gulf, the US's cooling of its engagement seems to be drawing the UK back in,' write Stansfield and Kelly.

'With the only remaining significant operation in which the US and UK work closely together coming to an unceremonious end in 2014, there is a clear need to 'do something' if the strategy of being close to the Americans - in terms of political norms, military interconnectivities and global influence - is to be maintained.'
RUSI - RUSI NEWS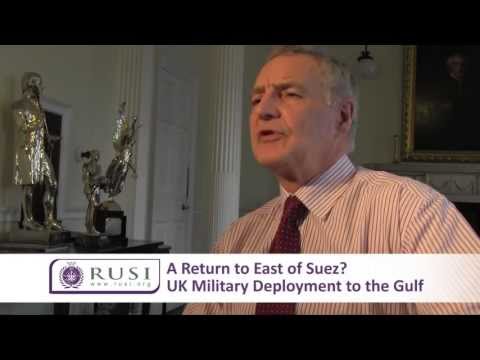 BBC report;
BBC News - 'East of Suez': Are UK forces returning?
Hmm.