We talk about blockading them but the initial Pak objective was to blockade us (!) By threatening the highway they hoped to interdict supplies to Siachen and starve us out.
In a recent video, Col. Singh agrees with the board. So i will have to pose the same question to him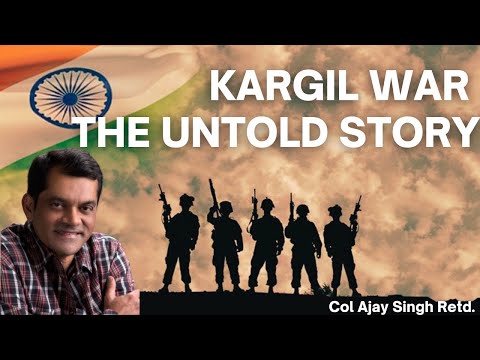 19:44
Q. Sir so i'm sure there were certain objectives which were set out for the Indian armed forces. In simple terms would you be able to explain to us what they were , what were the political objectives, what were the strategic objectives and what were the directions given to the commanders ?

A. okay you mean the political directions. Well, the directive in a nutshell was Indian territory will be cleared of all intruders. It was as simple as that. But there was a political caveat it also said to do so the line of control will not be crossed either by the air or on ground.

This had an enormous bearing on the operation because the initial plans when they were discussing of course contingency like all good military soldiers do, one thing that came across rather than attack them frontally let's go behind attack their bases. These guys would be starved and fall to death.

Since you could not across the line of control those plans were scrapped and then involved direct assaults straight onto the enemy
He gets asked point blank about blockade here and like the officer he is replies in the affirmative.
32:07
Q. In hindsight, i'd like to still ask you, diplomatically it was a big win for us by not escalating the war, but tactically speaking sir would it have been easier just to surround them. Of course escalating it, crossing the line of control and just talking tactically, not strategically, this was something that has been debated so much ?

A. Yes, had we been given a free hand to move behind and capture the bases we would have not suffered the casualties we did having to make frontal assaults on a well entrenched enemy on the heights.

But in the overall scheme of things, the political, the military, the global perception, everything, the response which we eventually chose was the correct one
So he so does side with the govt in the end.
I was wondering why they withdrew, Col. Singh says their supply lines were being taxed and as they lost posts, others became isolated. Each post that fell was reoccupied by us.
Could we face another Kargil ? Yes !!
45:09
Q. I have a very very simple question, do you think the Pakistanis could do this again to us or even the Chinese for that matter ?

A. Of course, it's happened already hasn't it. When the Chinese moved into their side of the lac last march what was it ? It was the same thing in a different sector.

And even now look at the loc and the lac, it's physically impossible to man every inch of it.

Absolutely, Kargill can be repeated in different places at different times.

We have to evolve a methodology based on intelligence, surveillance and rapid reaction forces to ensure it can be contained should it ever occur again